Ready to be a Business Champion?
Meet Jackie Lyles: Futurist, Best-Selling Author, & Creator of The Business Champion Sales Method
You're here and ready to pave your future. Throughout this program, you will explore the complex business and sales factors that drive all your customer's decisions. You know, those things your execs measure: Business Outcomes, Bottom Line Results, Top-Line Growth, and Return on Investment factors. Understanding these unique motivators and discovering how to tailor your sales approach accordingly—no matter the industry or scale of the project—is critical to becoming a Business Champion and Sales Superstar.
How this Program helps you to become a Sales Superstar
The Business Champion Sales Method™ is a revolutionary approach, from traditional face-to-face to virtual video, phone, texts and emails. It inspires new thinking, builds strategic connections, opens new opportunities and radically accelerates your income and results.
Take the FREE Assessment
The number one trait of a Business Champion is being willing and able to change. That's why everyone is encouraged to take our carefully curated assessment before beginning their Business Champion Sales Method journey.
The Assessment is validated by Vanesa Perez of Arizona State University Clinical Psychology Department based on a data-driven approach that evaluates your sales and leadership skills, revealing the greatest areas to focus on to maximize your growth as a Business Champion. The best part? It's FREE! Take your Business Champion Assessment today.
"Simply put, this is what Jackie does. She meets inspiring individuals, builds those relationships, shares her passion, and facilitates connections to make positive things happen."
But first, what are Business Champions and Sales Superstars?
Business Champions are ambitious, thoughtful, and personable people who value relationships with similarly driven professionals.
Sales Superstars are business champions. They see opportunities, know how to measure business outcomes, and communicate the personal benefits of the partnership to other business champions.
Four Qualities of a Business Champion
The Business Champion Sales Method™ awakens all four Business Champion qualities within you. Organized into eight modules, each made up of six to eight three-minute lessons, the program will take you step-by-step through adapting your approach to sales and becoming a trusted leader in your organization. Additionally, writable PDF worksheets allow you to personalize the experience and apply what you've learned.
WHAT DO GIRL SCOUTS AND TECHNOLOGY, BUSINESS AND GOVERNMENT EXECUTIVES HAVE IN COMMON?
Jackie Lyles has worked with them all, and helped them reach new sales potential.
Meet Jackie: Business Champion, Futurist, and Best-selling Author.
From 8-year-old entrepreneur Girl Scout to a business owner for 15+ years, Jackie's professional journey has been nothing short of remarkable. Among her numerous sales awards and recognitions, she was named "Top National Sales Representative" at CPT and "Top Sales Presenter" during the Harris Corporation's national training program. Jackie and her team increased sales with:
Eaton Products Power Systems Division by $500 Million in one year
Rebellion Photonics (acquired by Honeywell) from 3 units to 50,000 in 6 months.
GE Power Gas Turbines $425 million in 4 months.
CenterPoint Energy increased meter count by 55,000 meters, breaking all industry records in 18 months.
Baylor College of Medicine building the sales strategy to launch Medical SmartPods
Cisco gaining a seat at the table for executive strategy with Enterprise accounts.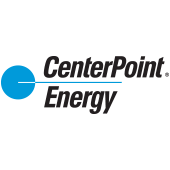 Business Champions Sales method is certified as a Texas Hub


Business Champions Sales method is a WBENC-Certified WBE
Armed with a B.S. in Psychology from Texas A&M and an MBA from the University of St. Thomas, Jackie is the bestselling author of two books, Own Your Value and Transformational Growth.
She has developed a massive network of 20,000+ business and community champions from around the world, and knows what it takes to leverage and activate your network and solve seemingly insurmountable organizational and community challenges.